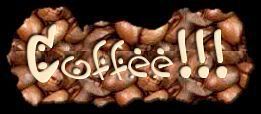 I have tried all six styles. Does anyone know which is my favorite? If you guessed the French Vanilla you'd be right!
Which do you think you would like best and why?
Leave me a comment for a chance to win all six coffees and $150 gift certificate to Smart & Final.
Every time I write a post about coffee, leave me a comment; it is your chance to win! So start leaving me some coffee lovin' comments…I will put your name in twice if you tweet about my giveaway with the #MyAmbianceMoment included!
• Only one comment per post, please.
• Leave an email address or a way for me to reach you in case you win!
• Giveaway runs from January 19th to midnight February 4,2011.Your comment will be placed in big bowl and on February 5 a random person will pick a winner from the bowl.
Disclosure: Collective Bias compensated me for my time, but all opinions are my own.